For first-timers, a pink potato salad combined with mixed frozen vegetable can look weird and borderline ewww. But actually, this is one of the most well known salads in the Polynesian community… it's so yummy, you can never get enough of it.
What was tricky about this dish is its name, and also, 'how do we spell it?'.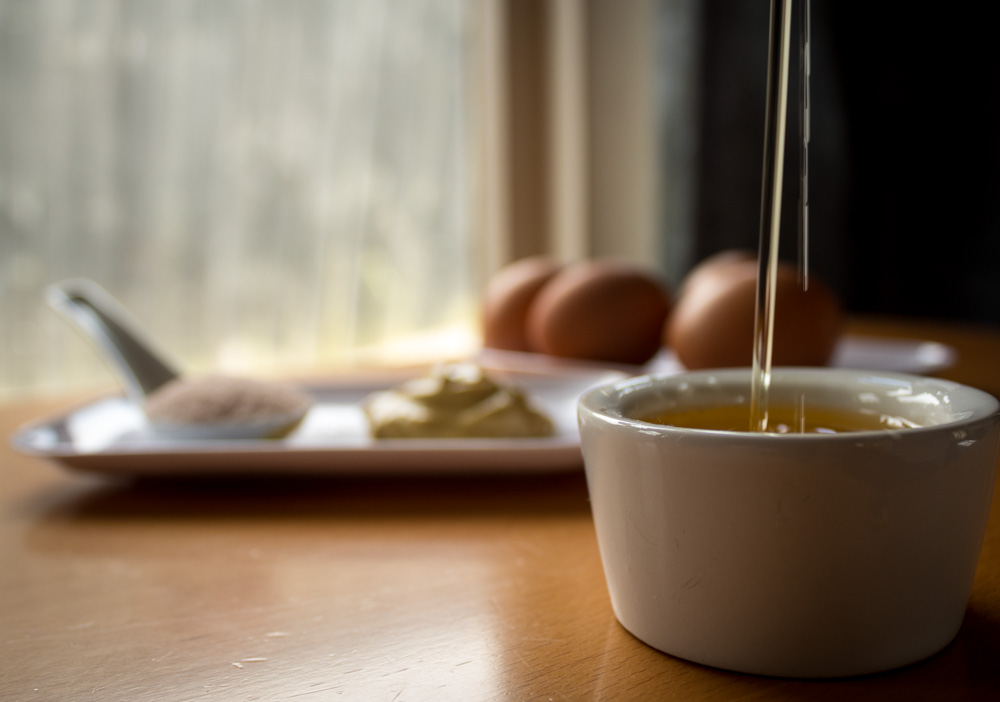 I asked my Cook Island family and friends to help me figure out the correct name of this pink potato salad dish, but not surprisingly, we have many variations of it. So here on Manaui, we created a poll: "How would you spell the name of this dish" (go ahead and have your say. It takes one click).
So far, the winning name/spelling from our poll is MAINESE. So that's how we're spelling it for this recipe – the famous pink potato salad from the Cook Islands called Mainese.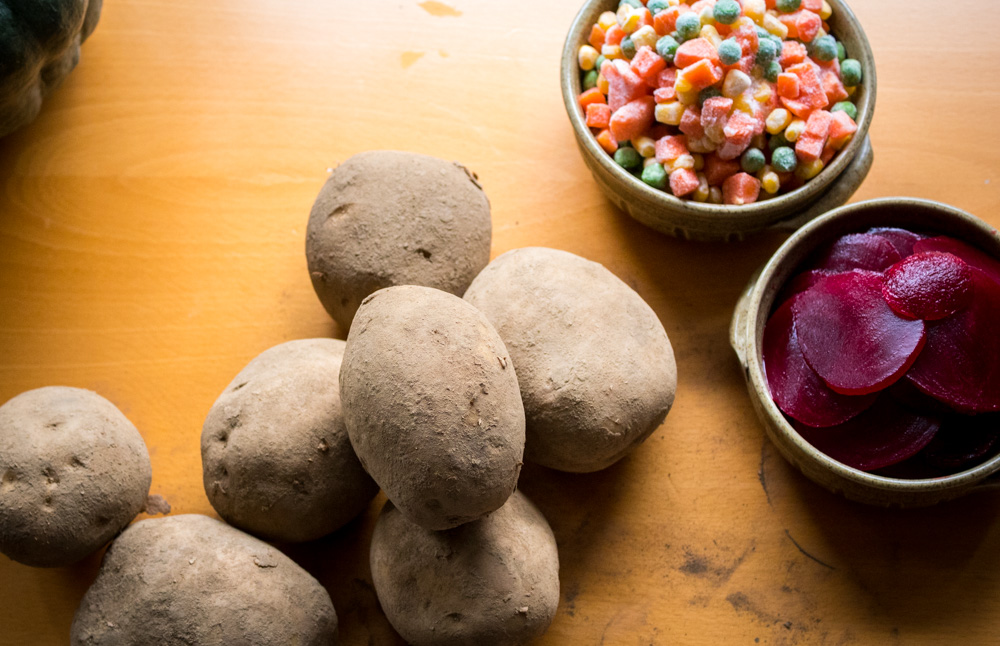 I am yet to meet a Cook Islander who is not critical when trying someone else's Mainese recipe. It's quite competitive and there is always someone who thinks they make it best or knows someone who does. But, you know what I think…? So long as the potatoes are cooked to the perfect texture, and as long as you've added enough salt, the quantities of ingredients for the rest of this recipe is up to your personal preference.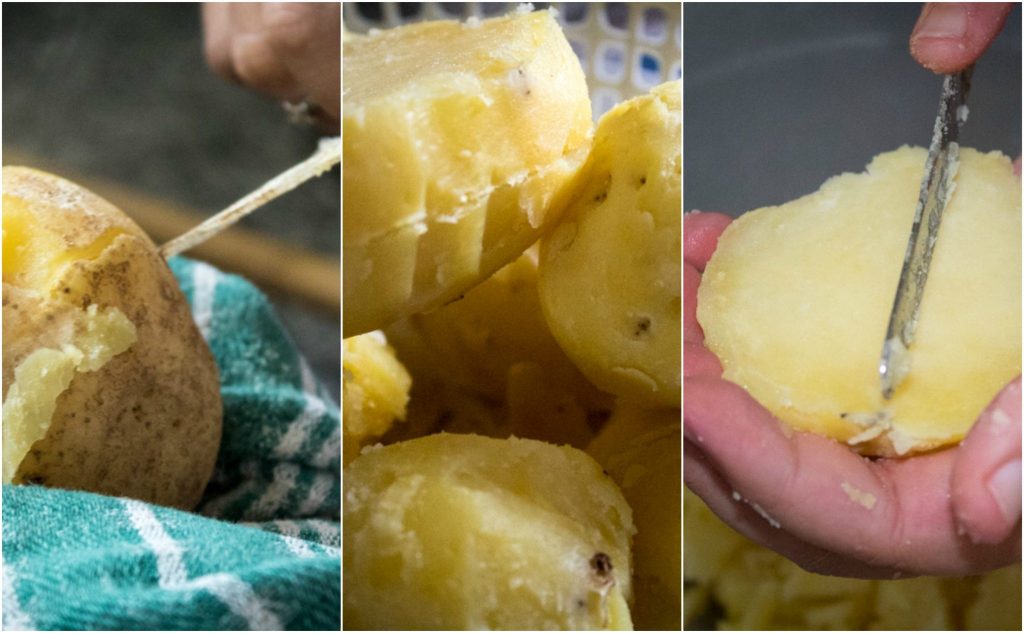 For me, I'm extra… I like my dressing rich with extra of everything else. I want to taste every single ingredient and not just a hint of them. Oh, and we always, ALWAYS make our pink potato salad dressing from scratch – none of this using Best Foods (unless you like it, up to you).
This recipe comes from what my old school aunties taught me combined with flavours and technique that I just like.
So let's get into it.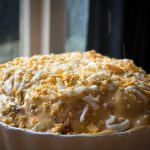 Mainese: that pink potato salad from the Cook Islands
Some people call it mayonnaise, some call it minus, we're calling it mainese - that famous pink potato salad from the Cook Islands. This way of making it is how Koni likes it, adaptated for Manaui.com.
Total Time
1
hour
30
minutes
Ingredients
The Salad
7

medium to large potatoes

(I prefer to use Agria potatoes)

5

hard boiled eggs

1

cup

mixed vegetables

400

g

of drained canned beetroot slices

100

g

Chow Chow

Salt to taste
The Dressing
1

whole

egg

5

egg yolks

1

litre

salad & cooking oil

(it's best to use a very light oil)

1

tablespoon

Dijon mustard

white vinegar or freshly squeezed lemon juice

(to taste)

salt

(to taste)
Instructions
The Salad
Using a large pot or stock pot, bring water to a boil. Add a generous amount of salt (like when cooking potato mash) and add the 7 potatoes WHOLE and WITH THE SKINS ON. Cook for approximately 35 minutes or until it is cooked but firm enough that it won't mash up.

While the potatoes are cooking, in a smaller pot, bring your eggs to the boil together with your mixed veges. (Or you can use 2 small, separate pots - its up to you). No need to add any salt at this step.

Once cooked, drain the mixed vegetables, peel the eggs then set them aside to cool.

When the potatoes are ready, let them cool enough to handle with a tea towel, then peel potato skins. I've been taught to use a butter knife to carefully pull away the skin while the potato is still quite warm.

Dice the potatoes into 1 ½ cm cubes and set aside to cool. Remember, the potatoes continue to cook well after they are drained so it is important not to over cook them.
The Dressing
Add the egg yolks into a large bowl and whisk using an electric egg beater until it thickens and is light in texture.


Slowly drizzle in the oil while still whisking. This takes time and practice so don't rush it. You wouldn't want the eggs and oil to separate.

Add the vinegar or lemon and salt while still whisking, until it meets your taste
Assemble the Salad
Now that all the ingredients have cooled, add the diced potatoes to a large mixing bowl.

Dice the sliced beetroot into pieces that are similar in the size to the mixed vegetables; add the beetroot to the bowl of potatoes.

Add the now cooked (and cooled) mixed vegetables plus the chow chow.


Grate 2 eggs on to the rest of the ingredients then carefully combine everything together.

Add approximately ½ to 1 cup of the freshly made mayonnaise dressing to the potato mixture until the entire salad is evenly coated. Save some mayonnaise to dress the top of the salad.

The flavour from here is up to you. Taste the salad and add more salt, mayonnaise or any other ingredient until it's perfect, to you.

Pour the salad mixture onto a tray and carefully smooth down the potatoes over with a spoon, until the mound of salad looks like an upside-down bowl.

Cover this entire mound of salad with an even layer of the reserved, freshly made mayonnaise, then garnish it by grating the remaining boiled eggs evenly over the dressing.
E ia oti ai – all done!