How does one create art or a tangible masterpiece out of a pile of lollies and ribbons?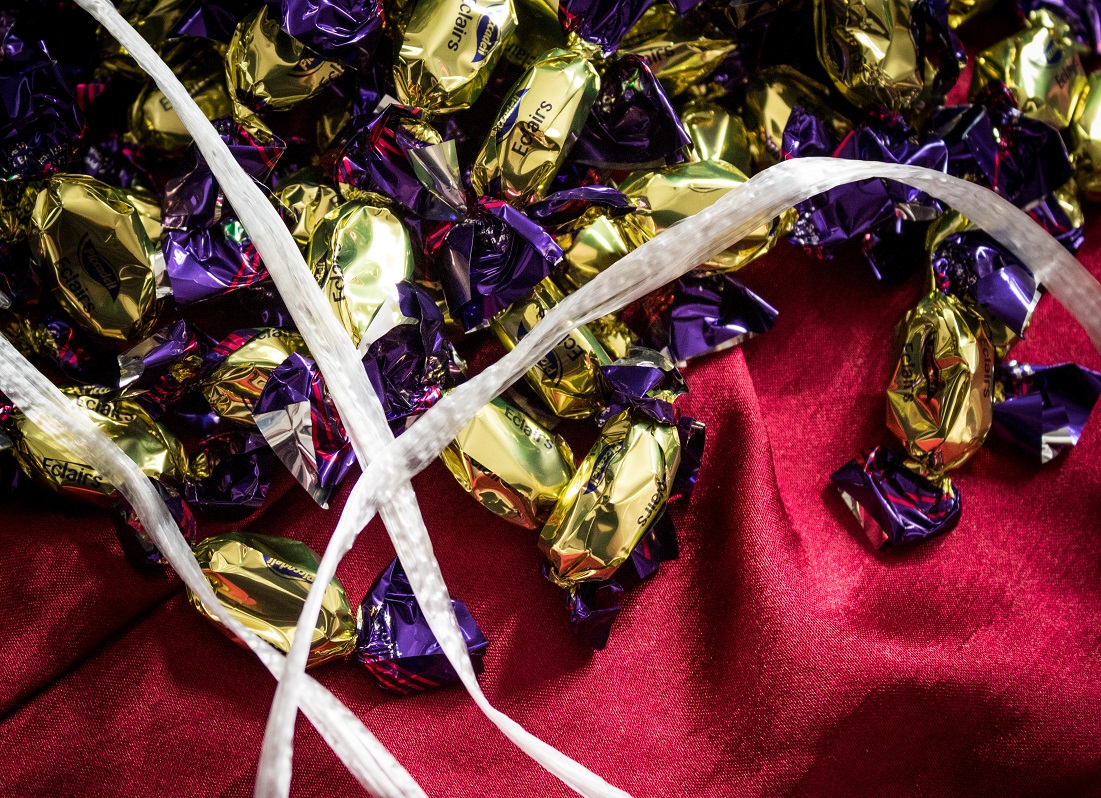 It is amazing how resourceful our people are in creating leis using simple things such as lollies and ribbons. Traditional materials were used in the past, such as flowers, twigs, leaves, vines and ropes, etc., to make leis, they still use them. However, leis are not limited to those "traditional materials" anymore. They've branched out to more and more "extra-ordinary creations" utilizing "non-traditional" materials such as cloth ribbons, cellophane wrap, curling ribbons, etc. to hold lollies and various sweets, … the sky is the limit!
What leis (ties) us together
So, in Polynesia (and Oceania), a lei – or garland – has been a part of our culture from the beginning. In Samoa, it's called an "asoa" or "ula", in Tahiti, it's "hei", Cook Islands it's "'ei", in Fiji "salusalu", Hawaii "lei", in Tonga it's "kahoa", to name a few.
Interestingly, leis are made throughout Oceania for common causes and similar occasions. A lei is created by an individual to give to another as a sign of affection, for greeting, saying goodbye, or as a sign of friendship, and appreciation. They're also given to congratulate or for special occasions such as weddings, birthdays, graduations, etc. I like that reason for giving leis – for tying us together in emotion and affection. Yes, we lot are such emotional and affectionate creatures!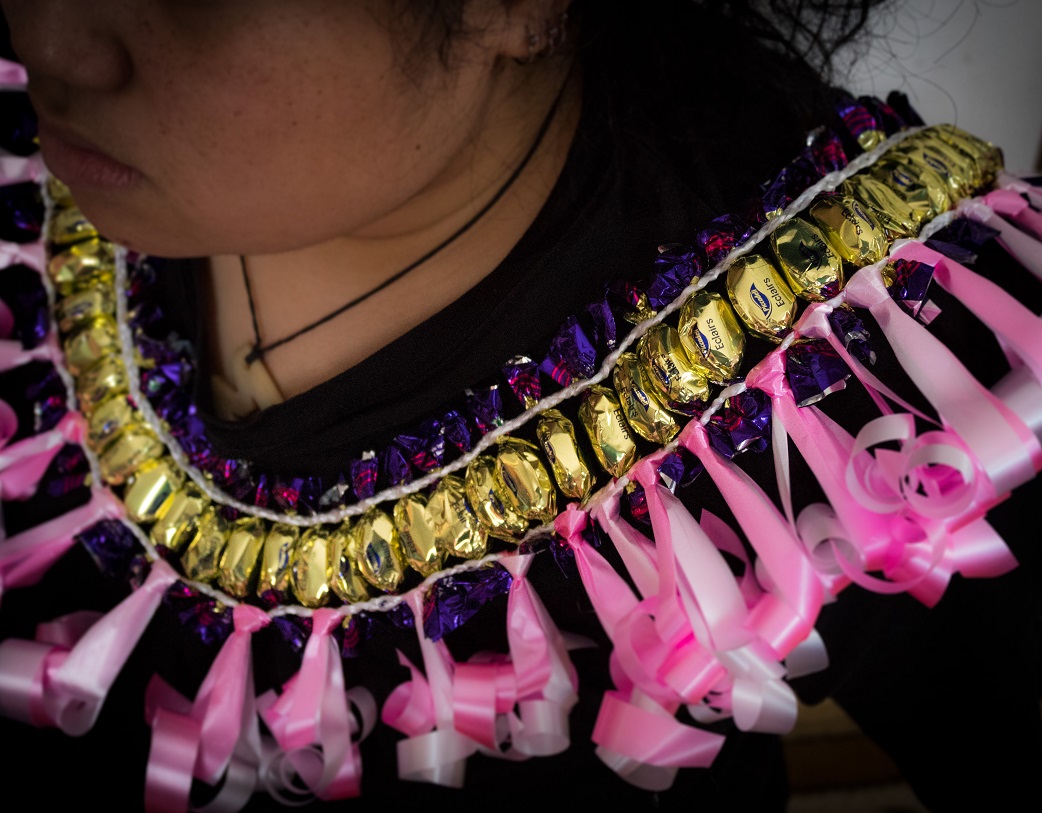 Tongan style candy lei
Alright, let me get back to the reason why I want to focus on the "kahoa" or "sisi lole" by our friendly islands of Tonga.
Sisi lole are famous for their intricately and beautifully woven wrapped candies. The candy (or lolly) leis from other islands are usually a simple single row of lollies tied together by strings or rolled into cellophane wrap, then tied separately by ribbons.
Sisi lole are masterpieces that can be made up of as many rows as the weaver can stand… because it does take patience and tedious work, but I promise you, the results…extra-ordinarily brilliant!
My connection to the Tongan community is through lots of friends, but mostly my 4 beautiful afakasi Tongan nephews and nieces. Over the years, our family members were privileged to be adorned with these beautiful "masterpieces" during many family celebrations, so we see them often, and admire them, but how do you really make them?
I went straight to my personal contacts for a one-on-one tutorial lesson… I am happy to share with you how to make a simple candy lei, and how fun and easy it seems… until you've had a go at it. I personally got to appreciate these little "art gems" a lot more after I had a go at it. It's tedious work, lovingly woven and plaited with patience, love and endurance. No wonder it's given with such emotion and affection.
Meet my personal tutor(s)
Okay, you gotta give credit to where its due. My nephews and nieces' Tongan Nana was gracious enough to help me on this task. She was feeling unwell with a painful shoulder when I met with her, so we had her niece assist us while she shared her love of working with her hands to make beautiful creations.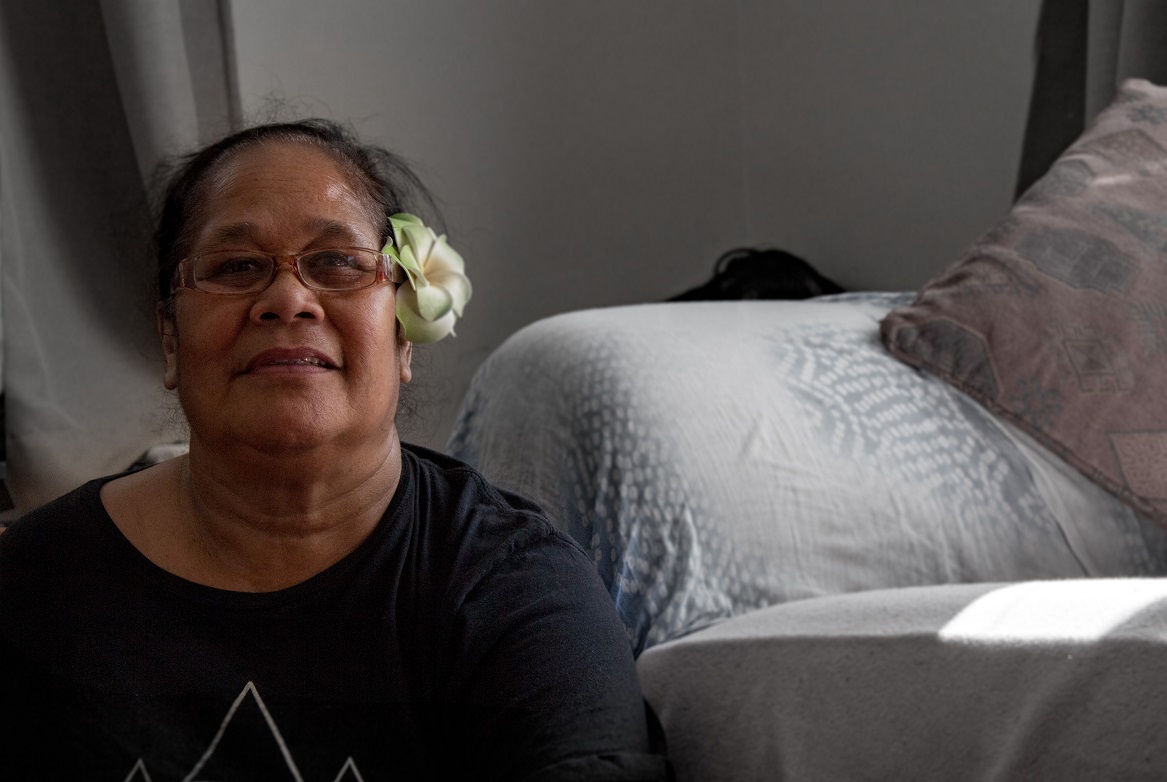 Nana is from the village of Sopu, Kolomotu'a, Nukualofa. She said every young woman is taught the art of weaving, or some sort of handicraft talent from a young age. Nana's niece said she learned how to weave sisi lole by watching her older cousins doing it, and now she's mastered the art by practicing it.
So, here is a simple way of making these candy leis and once you know the basics, you can explore more creative ideas.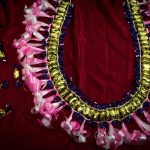 How to Make a Tongan Candy Lei
Beautifully woven Tongan candy lei are often a highlight of graduations, birthdays, weddings and other celebrations. Learn how to make them for your next special occasion.
Ingredients
1

Bag of lollies

enough to make desired amount of leis you want

1

Roll of ribbon

1

Roll of string/thin ropes

A pair of scissor

Ingenuity

Smile

Firm grip or hold, muscles
Instructions
Cut and measure 3 x strings for the length of your lei

Plait/braid the 3 strings a couple of times and tie a knot at the end.

Start braiding then add a single lolly to the braid, space with a few braids then add another lolly

Keep going until you have completed the entire single row, making sure to face the lollies all on one side or alternate, as you wish.

When the first single row is done (according to the length you desire), then make a knot so the lollies do not slip off. When completed, all lollies should be firmly braided into the 3 strands of string.

Then start at the bottom of the lollies and do the same thing as before, plaiting/braiding lollies into the strings and all the way until the bottom is completed.

Lollies should be neatly plaited/braided on both ends, leaving a beautiful row of lollies.

Measure and cut your ribbons - these will decorate/enhance the braided strand of lollies

Tie the ribbons between the lollies and let the ribbons hang

Use your scissors to curl your ribbons

Curls all the ribbons hanging from the lei, smooth and make them hang properly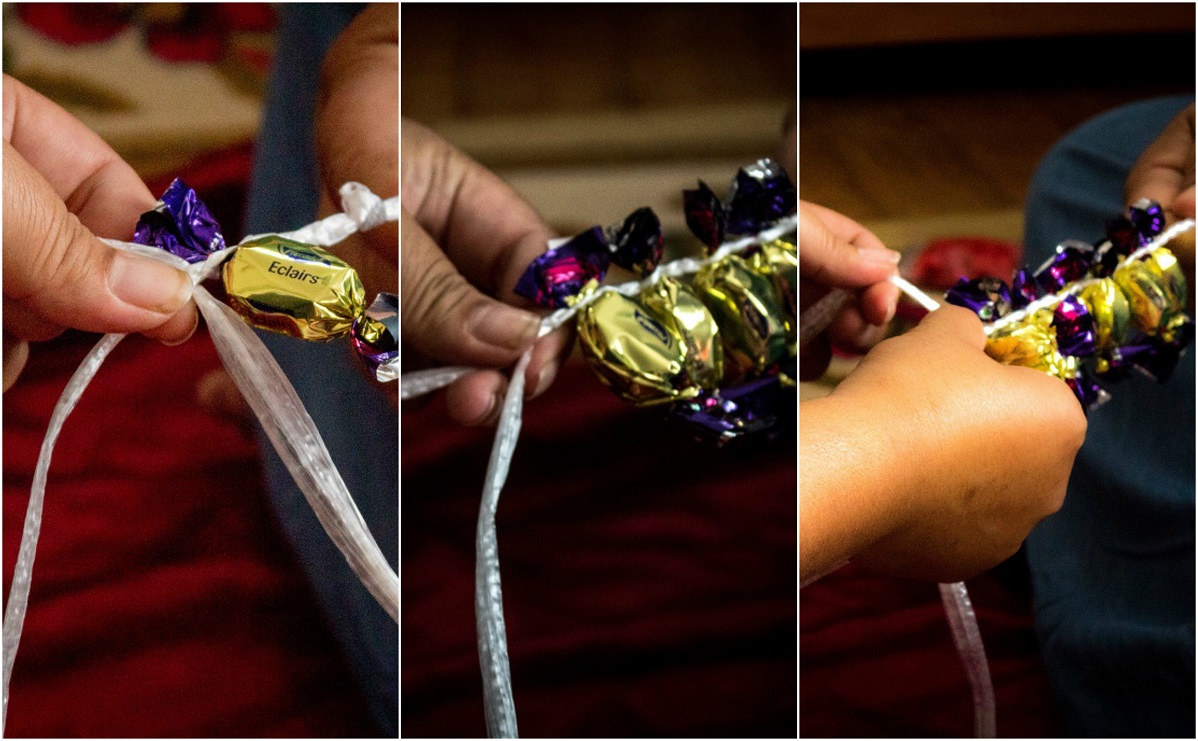 The Finished Lei
I watched the young woman's expert fingers move rapidly as she plaited, twisted, inserted, pulled and tied lollies with ribbons. As I witnessed the formation of a this lei before my bewildered eyes – in less than ten minutes – I had to smile and shake my head in appreciation and admiration. Wow! What a beautiful, hand-made candy lei.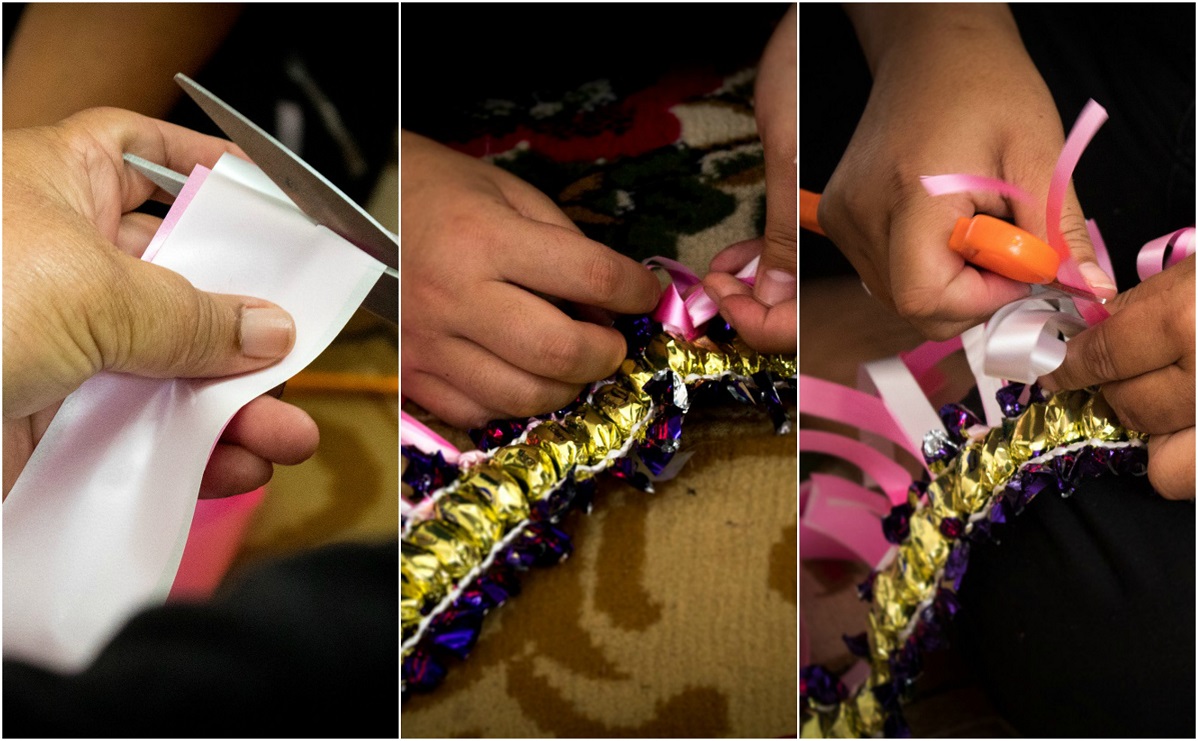 Finishing off with the ribbons to decorate and enhance the lollies made it somewhat surreal – is that really made from lollies and not from emeralds and diamonds? When given in that spirit, truly the receiver will feel the hard work and emotions the giver has taken into creating such an extra-ordinary gift.