In my culinary fantasies, I can walk into any café and ask for a fresh brew of sweet, black koko Samoa.
That world is not reality just yet (at least not in New Zealand) but I know connoisseurs of this 'black gold from Samoa' have been talking about it for years, and I'm hoping someone out there has just about convinced the café culture to include koko Samoa on its hot beverage list.
(Call me when that happens, k?)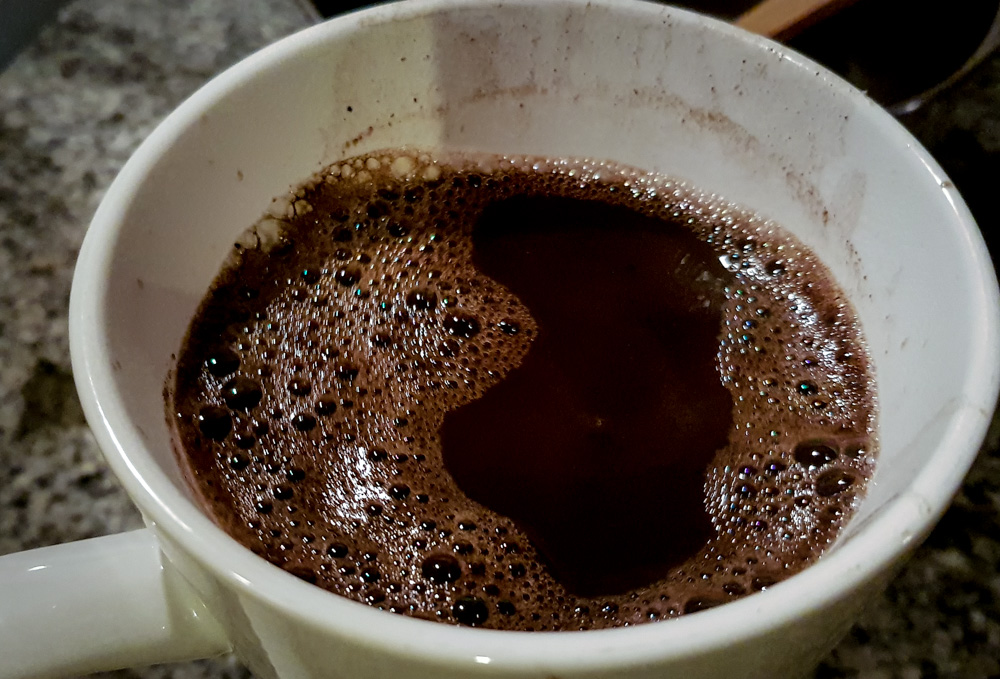 I've salivated over koko Samoa for so long, it still shocks and surprises me to meet people – Samoans even – who have no idea what it is.
Like… wha- bu- how?
So I'm just here today to shed some light.
What is Koko Samoa?
Koko Samoa is basically chocolate in its purest form. It is made from cacao beans, which come from a tree called the cacao, or officially theobroma cacao.
The very cute movie, 'Three Wise Cousins', includes a beautiful sequence where local Samoan children harvest cacao pods and help their grandmother turn them into koko. I couldn't find that scene on YouTube (boooo).
Instead I found this video (below), which gives you the basic step-by-step of the process. You're going to want to stop watching at Step 6, though:
From Tree to Koko Samoa
Did you even know that chocolate grows on trees? The odd looking cacao pods grow on the trunks of the cacao trees.
I remember visiting Samoa when I was a kid, hanging out with my uncles and aunt in the plantation while they (did all the work and) gathered cacao pods.
On the drive home, bouncing around at the back of our open truck bed, they would cut open the pods and snack on the big, slimy white seeds inside… and I remember being really doubtful that this stuff would make koko cause those seeds do not taste like chocolate.
But then at home they would gut a bunch of cacao pods, leave the seeds in pans for a few days (now I know that's for fermenting and drying), and then they'd roast those seeds or beans, constantly stirring them, over an open flame.
My other cousins would roast the beans on a thin-meshed metal screen so that, while they were pushing them back and forth over the fire, the mesh would help tear the skins off and make the beans easier to peel.
In the video above, the chocolate makers then use a grinder to turn the roasted beans into chocolate powder.
We don't.
Making SAMOAN hot chocolate
For Samoans, our 'Step 7' is to pound the beans into a thick, koko paste.
My cousins use a strong iron pot and this heavy pole thing (basically, a large, improvised pestle and mortar) and pound the hot, roasted beans, adding a few at a time, until the cacao oils combine with their grainy flesh, and the mixture just molds together.
It's hard work!
And then they pile the koko paste into plastic wrap and press it into cups for shaping, because it gets pretty solid when it cools.
Everything else about koko Samoa is easy.
How Samoans (if they're like me) drink Koko Samoa
You chuck a lot of water in a big ugly tea pot, start heating it on the stove, throw a block of solid koko Samoa in there at some point, bring it all to boil, stirring occasionally (or not), then turn the heat down and let simmer for… oh, as long as you want to be drinking it hot.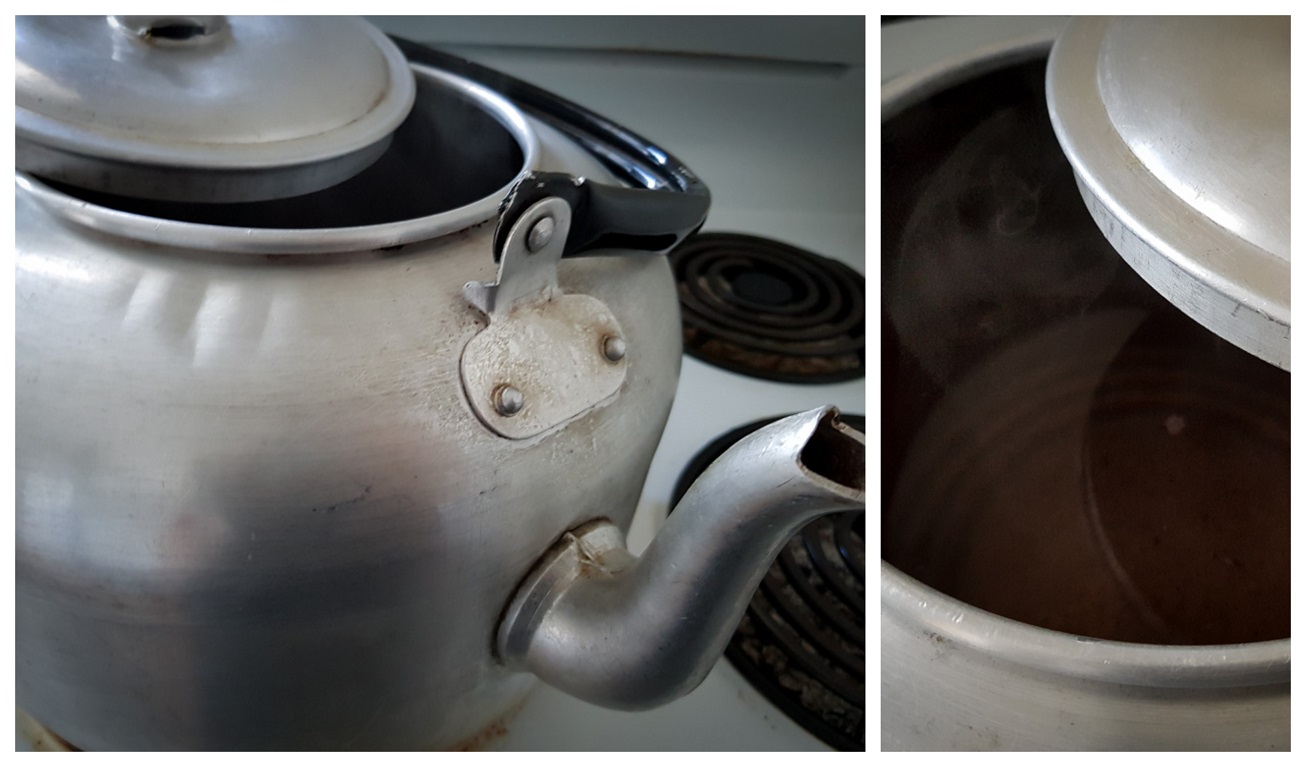 Sweeten to taste (i.e. it's good when it's sweet) and serve black.
Fine. If you must add milk (a splash of coconut cream can be nice, too) please add it to your own cup. You don't want to start a fight with the koko Samoa purists in the house by tainting the whole pot.
Speaking from experience.
Something else I learned from my family – we always make koko Samoa really strong with lots of pegu (the koko grains that settle at the bottom of your cup) cause mmmmmm…
And then we leave the pot on the stove for like a week, just firing up the heat and adding fresh water, plus more koko and sugar, pretty much until all the koko in the house is gone.
And then we're just sad until someone else comes from Samoa with a top up.
*sigh*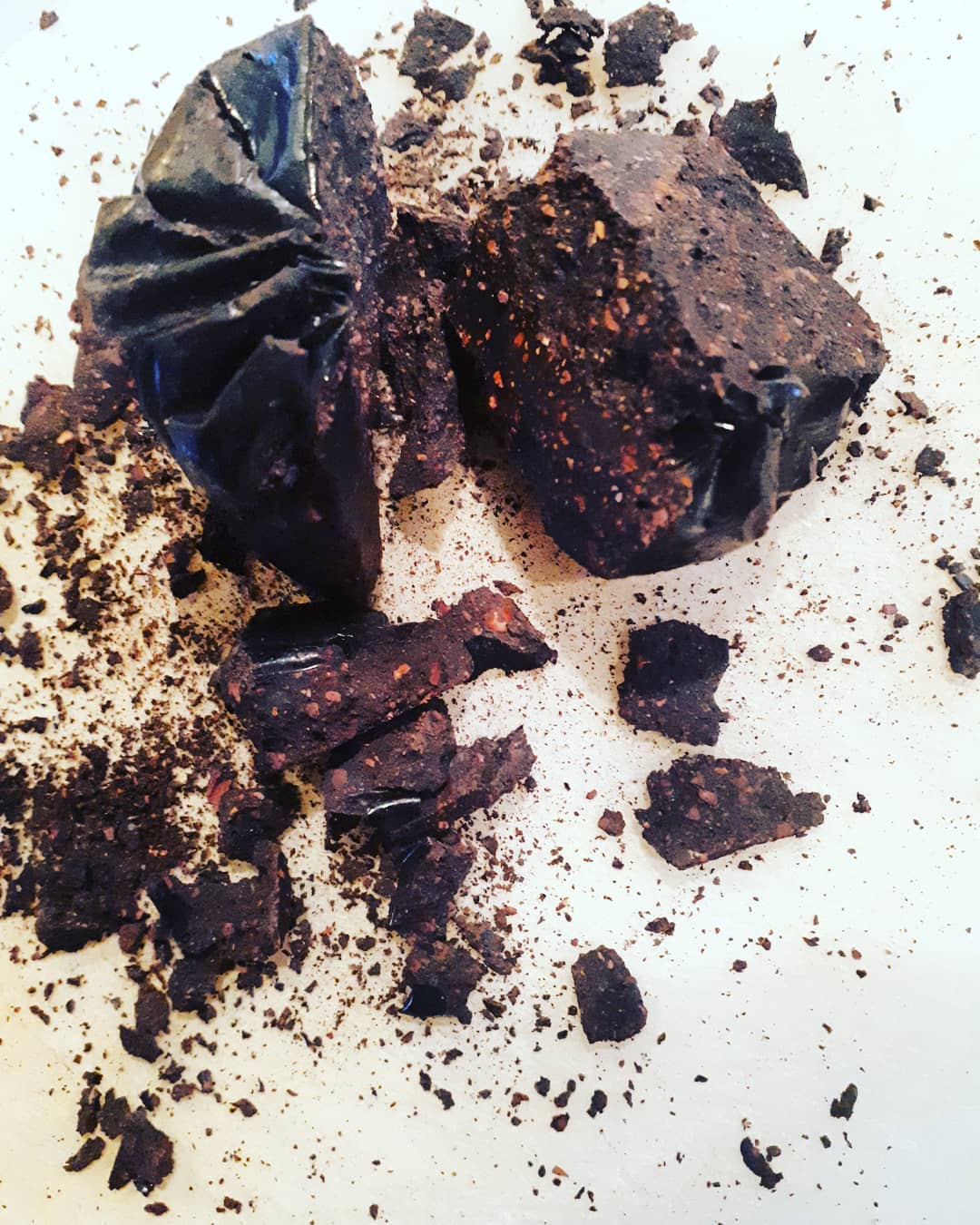 Koko Samoa Ambitions
I've heard that the cacao trees grown in Samoa are a rarer, more sought after species than others. I've also heard that Samoan cacao farmers can hardly keep up with the supply orders from huge chocolate companies in the world.
I don't know how much of that is true, but I DO know that I'm always hearing about a shortage of cacao these days, and that it's gotten a lot more expensive to buy koko Samoa from the local shops in Samoa.
Continuing my above-mentioned culinary fantasy, I would love to one day be a part of fixing that problem. Who wants to help me start another cacao plantation and then open a chain of koko Samoa cafés around the world?
Call me.
——
By the way, if you're interest in learning more about koko (chocolate) production, I also found this other video where a guy named Andy travels to Mexico – the ancient origin of the cacao tree – and shares what he learns from the local cacao farmers. Fascinating!