Here's a dish we most likely inherited from Asian settlers in the Pacific. Samoan curry is made with powdered Indian spices, but it isn't as strong or as fragrant as traditional curries.
Instead it is creamier, with spices balanced in a soul-food kinda way by the subtle sweetness of coconut cream.
Yum.
You can make Samoan curry with beef or lamb, but I prefer chicken only partly because it cooks faster.
My version of Samoan style chicken curry is so easy (and cheap) to make that it's my go-to dish for pot-lucks and large family gatherings.
This recipe will feed an army – or 4, maybe 5 hungry Samoans.
Here's what I used:
5 kgs thickly diced chicken thighs or breast (I also like to use chicken wings)
2 heads (not cloves, heads) of garlic
2 large onions
a 1 and a half inch square (or thereabouts) chunk of ginger
50 g powdered Indian spices/curry
2 kgs peeled and chopped potatoes
1 can coconut cream
1 large lemon
As with all good (savoury) things, building this curry begins with the universal trifecta of flavour: onions, garlic and ginger.
Actually, fry up the onions first, with a pinch or two of salt, in a good bit of vegetable oil. When they start to get translucent, add the powdered curry.
I get my favourite kind – by Shiu Prasad and Sons – from my local vege / fruit shop.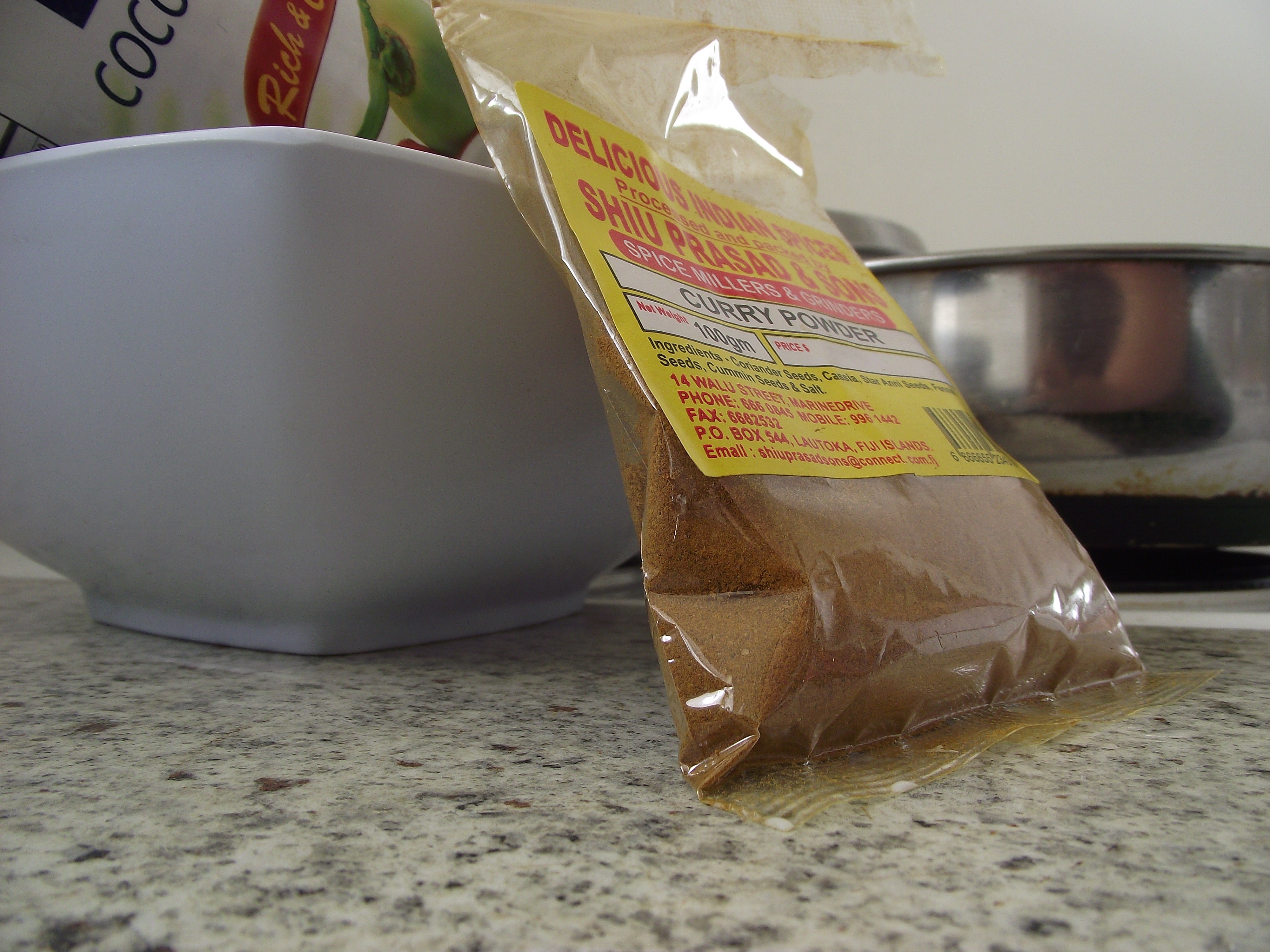 Allow some time for the powder to cook, to mingle with the onions and clump up into a bit of a paste situation, before adding the garlic, ginger, and then stirring in 3 quarters of your can of your coconut cream.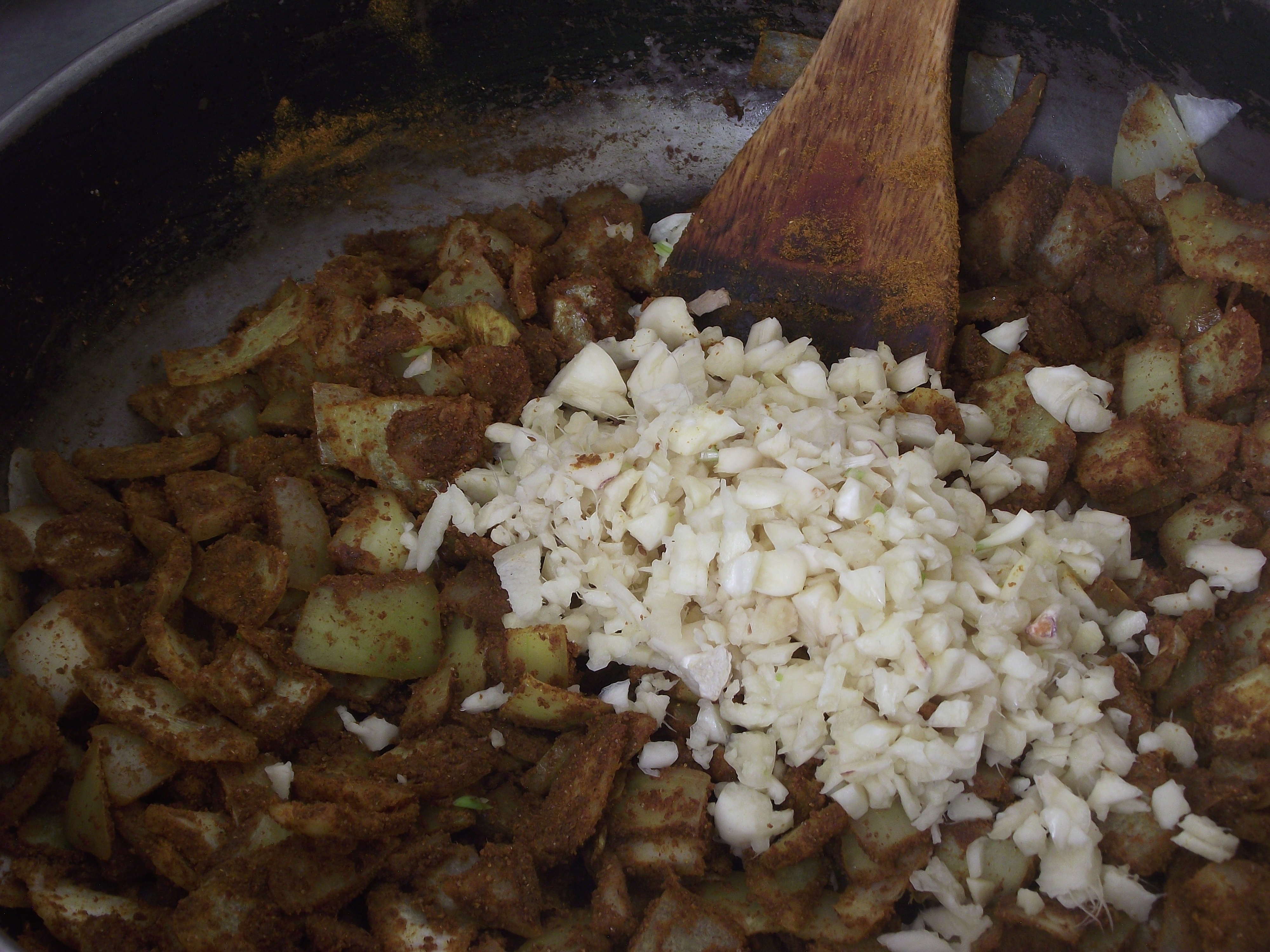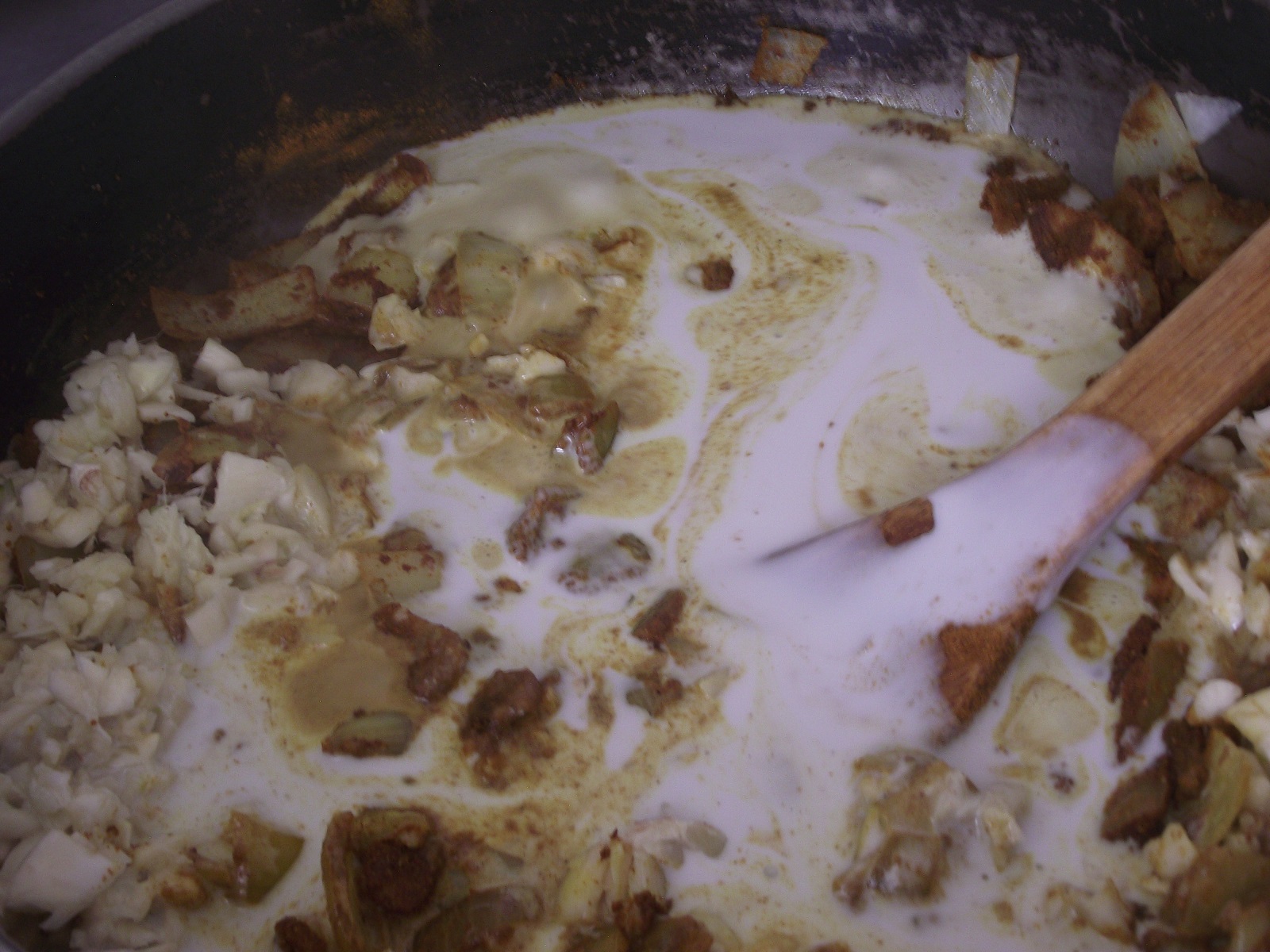 Once the curry powder has dissolved completely into the coconut cream, add the chicken, followed only minute or so later by the chopped potatoes.
Most Samoan curries you'll come across include carrots, but I don't like cooked carrots (boooo), so I leave them out. But if you want to use carrots, go for it. Just chop them up and add them at the same time as the potatoes.
Bring all of that to a boil, then turn the heat down and let simmer – stirring occasionally – until the chicken is done, the potatoes (and carrots) are tender and the flavours have combined nicely.
Then JUST before you turn the stove off, stir in the last bit of coconut cream and all the juice from that one large lemon.
Serve immediately with hot rice (or taro or cooked banana if you prefer).
DONE.
Okay so here's me trying to be a food photographer (don't laugh).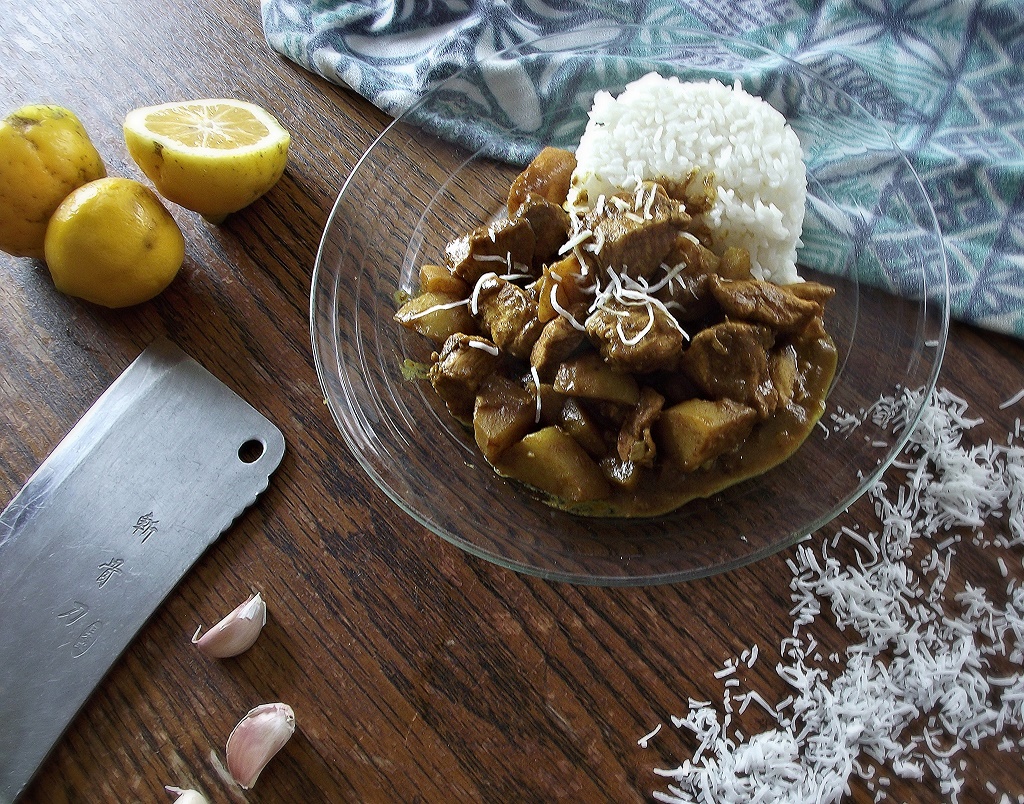 (The white stuff is coconut threads lol)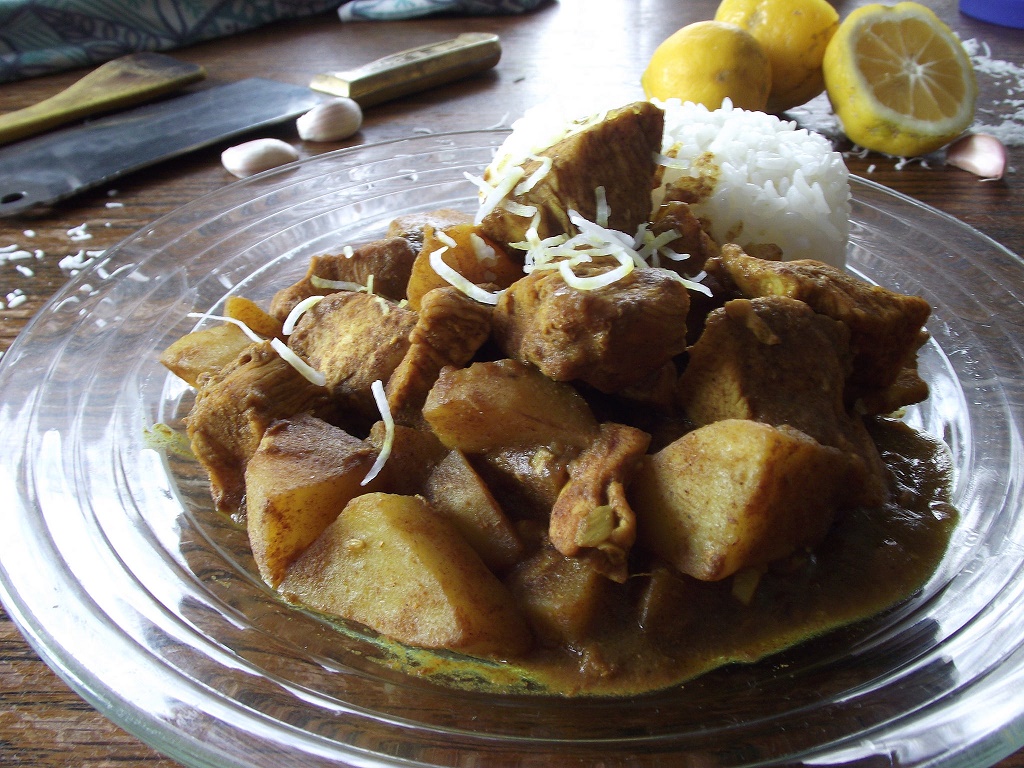 (Yes I know. I'll keep practicing 🙂 ).