I know Koni from when we worked together in a contact centre.
The first words she ever said to me – while I was in 'the zone' gunning it towards my data entry targets – after distracting me, first, by sliding her chair up inappropriately close and gazing at my face till I turned away from my screen… were, "Can you go down [to the food truck] and buy me a pie? I'm HUNGRY!"
Up until then, we were – quite literally – strangers. As in, before then, I noticed her maybe once… just long enough to know I didn't recognize her. As in, we'd never even exchanged a polite office-nod or 'hello', nor had we ever been in a group situation that would give us any context for familiarity.
But here she was, grinning as she held her bank card and pin number at me. "And get one for you, too!" she hissed before un-muting her phone and resuming her conversation with a customer.
As I carried our pies (and drinks, thanks) back up the stairs, I had to smile at what I already knew was the start of a new friendship. It doesn't matter how corporate the environment is, or how proper your English gets at work, the Island girls always find each other, and it doesn't take long for them to bond… mostly over food, but especially when one of them is as candidly open, as randomly generous, and as beautifully in-your-face as Te Konini Rairoa is.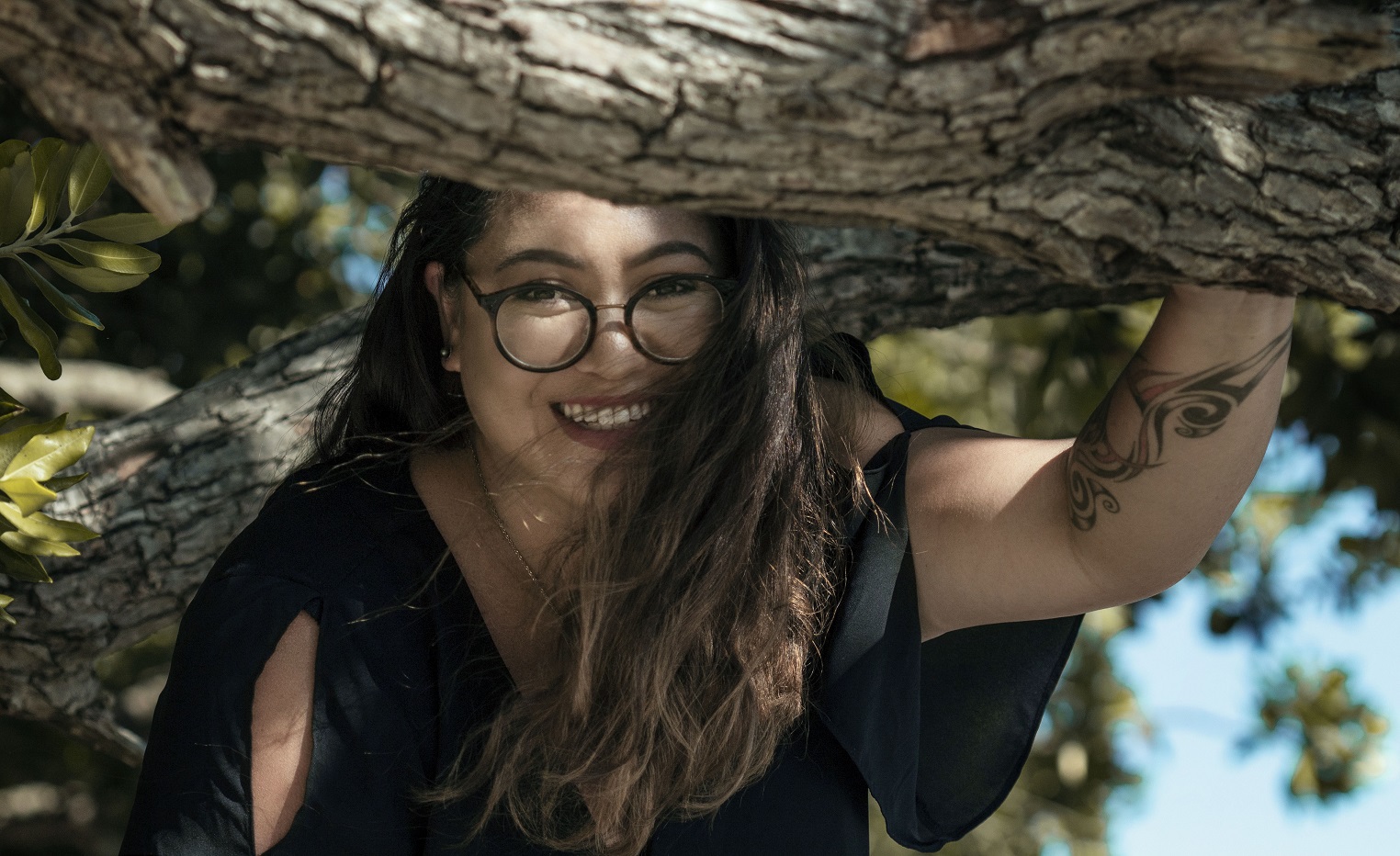 It's been 5 years since that day, but it feels like 20; we've been through so much. At the office, we started getting assigned to the same projects. This is how I learned about Koni's incredible work ethic – give this girl a target and she will hit it with a bulldozer.
I learned a lot more about her in our hundreds of overtime (and after-work dinner) hours. Koni has a husband and 3 beautiful children. She was born in the Cook Islands, came to school in New Zealand, then lived in Rarotonga again as a teenager, raising her first baby girl. Those years, she tells me, forced her to grow up fast. They taught her resilience and a strong sense of responsibility.
When I met her, Koni had just completed a course in cosmetics and was already supplementing her family's income with makeup clients. At the time, I had my own side hustle in online publishing. We quickly realized we had similar aspirations for financial success, and, next minute, Koni and I were business partners. A few months later and we'd both left our day jobs to chase the entrepreneurial dream.
Oohhh my goodness, this journey has not been easy! Instead, it has been humbling, and instructive… but also character-refining, and ultimately liberating.
While we worked together on our new business, Koni continued to build her makeup clientele. And then she was talking to me about skin and how it's hard for the everyday Polynesian girl to know what the right products are for her, and I'm like, hmmm, okay… because I wash my face with soap and I buy my face cream from the supermarket. That's my level of skincare knowledge.
The next thing I knew, Koni had created her own facial moisturizer – as in, she somehow figured out what ingredients she wanted in a cream and she made some beauty scientists whip up this formula and package it. Up until then, I had no idea non-Hollywood celebrities could do that.
Before long, Koni had a whole range of different skincare and makeup products under her brand name, Konimaq. I haven't tried them all yet (mostly because I don't know how to use them) but my hands-down favourites are her 6 different lipsticks. The colours are gorgeous, and each shade is named after a strong, influential woman in Koni's life.
It makes me so happy to see real Polynesian names on such beautiful – and beauty-enhancing – products.
In September, 2018, Koni went back to Rarotonga to officially launch her Konimaq brand. It was apparently the first ever cosmetics range launched by a Cook Islander in the Cook Islands.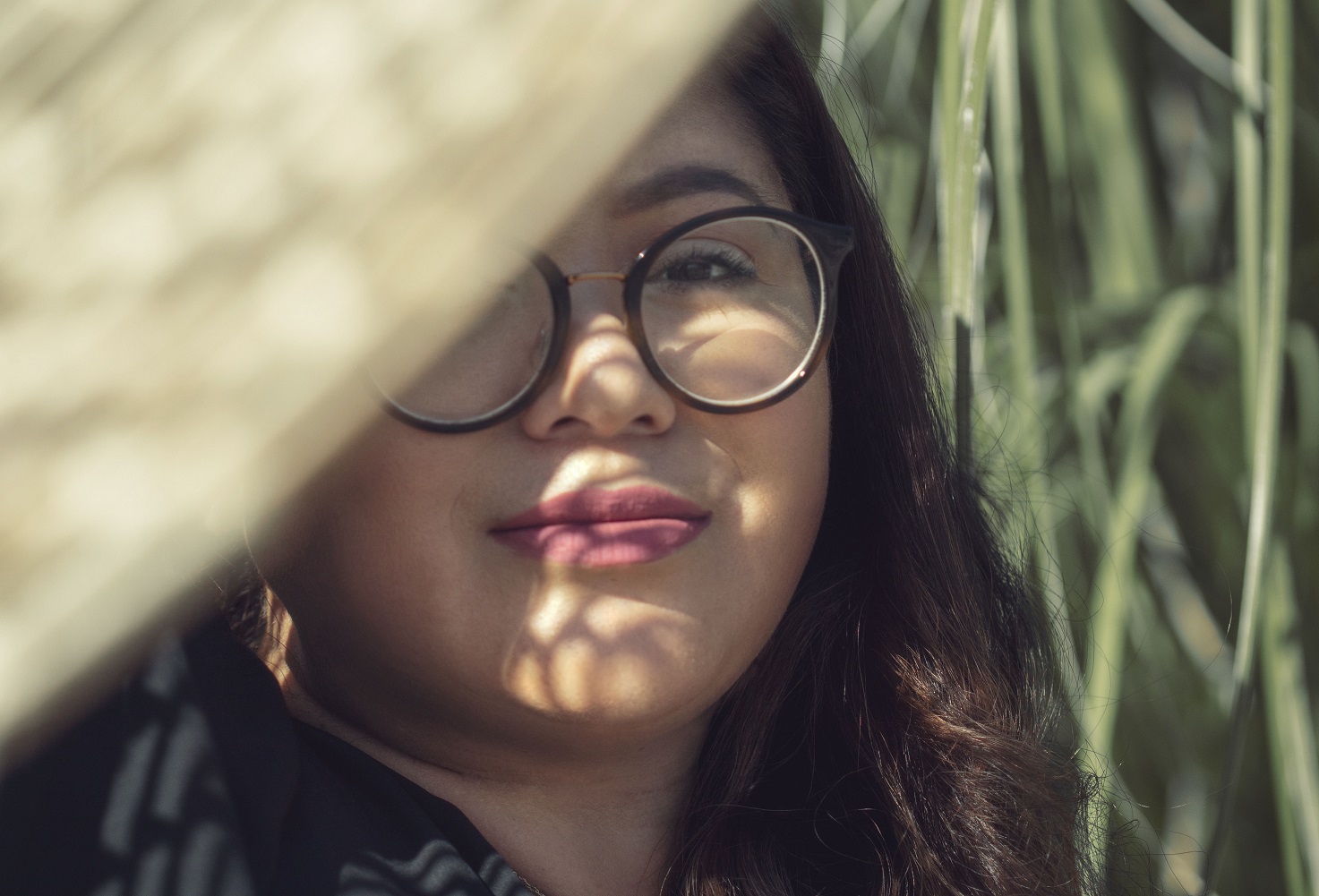 Koni had already been travelling a lot – within New Zealand, to Rarotonga and Australia – to promote her work, but she has been even more of a jet-setting entrepreneur since the Konimaq launch. Over the last couple of years, I've watched her passion – for quality cosmetics and Pacific Islander skin – grow and take flight, and I'm so proud of what she's achieved so far.
Partly because of how busy her cosmetics venture has kept her, Koni and I very recently decided that our business relationship has evolved past a partnership – which we've now dissolved. As my own journey has lead me to embrace my love for writing and photography, we've now got this on-going, wonderfully creative collaboration between two entrepreneurs, and I'm so excited to see what we come up with next.
This new section of Manaui: The People of Oceania is called Manaui Wayfinders. Here, we feature indigenous Pacific people who are changing the world – and inspiring us all – through their achievements in education, business, career, the arts or community leadership.
I am so honoured to present – as our first ever Manaui Wayfinder – makeup artist, beauty creative, skincare and cosmetics range owner, my friend, Koni Rairoa.
Some background information
Government Name: Te Konini Rairoa

What family / friends call you: Koni

Ethnic / cultural background: Cook Islands

Areas of work / expertise: Makeup Artist

The love(s) of your life: Family, friends, travel and food
Breaking the ice
What's the last meal you ate?
White cloud filled with chocolate, marshmallow and blueberries
The one thing you're most proud of today?
Making a cooked breakfast for my kids. I rarely cook these days.
How much would someone have to pay you to eat a spider?
What is the value of life?
Story Time
Of all the creative ideas you've had in the past, why did you choose to focus on makeup?
Before I started doing makeup, I knew I wanted to do something and it was either hairdressing or makeup. It's just the time, the only courses I could that that was in the evenings was makeup… so I went with that, and then I just stayed with it.
Normally what I do is, I'm really good at starting something and having really good intentions, and then getting so close to finishing something and then I end up starting a new project.
But this time with makeup… probably knowing that I spent nearly $8000 on my course for 6 months was probably another motivator to sticking to makeup as well.
When I first started makeup I was just doing it as a hobby, and then I thought… man I've invested so much money, let's see how far we can go with this. Let's see how crazy we can get.
As a makeup artist, you specialize in Pacific Islander skin (right?). What's a common skin concern you've seen amongst your clients?
Yeah… I'm passionate about Pasifika beauty, and it just so happens that 90% of my clients are of Pacific Island descent as well.
One of the main skin conditions (that I see) is just, really… so dry skin is one. Maybe because they're just so used to using whatever's there. People either have no skin care regime or use whatever's available like body moisturizers… instead of really helping their skin and using something that suits their skin type, whether it be oily, dry, dehydrated, whatever the skin condition is.
Finding the right skincare for you is kind of like finding the right shampoo… Some would use a shampoo and say, oh I always get dandruff using this shampoo. That's kinda like skincare. You use it and if it's not doing anything for you, then, you know, move along and try something else…. and know what you want in a skincare and what you want it to do for you.
So for me, when developing my skincare, I wanted a skincare… that would help that skin type but also a support base for makeup so that makeup can sit flawless in your skin. [I wanted] skincare that would absorb into the skin quickly so it's not sitting like a thick film on top of the skin which [would mean] …
you've gotta wait for it to settle into your skin, which takes time
the risk of your makeup falling or (having to use) more product, like powder, to lock in all that thick hydration that's on your skin
And sometimes less is more. For me…. the less product you need to use, the better it is, and the more beautiful it is.
Ok truth time… what's something you WISH you could tell some of your clients, but don't because you don't want to offend?
I mean… I have the worst poker face, so if it's not on my face, it's already coming out of my mouth. I'm probably not the most subtle person…? Not on purpose, it's just how it is.
I try to be…and I wanna be as honest as possible, and everyone has a different way of thinking and everyone has different tastes, so what may look good to me may not look good to others so it's about just having that discussion, so that's why I think it's important to say what you have to say to your client because it might be an angle that they didn't think of… And then after you submit your suggestion, they're like, Oh yeah… I think that does work better for me because of.. whatever this problem is.
But… maybe…maybe it's about the skin. You know you want flawless makeup, but your makeup is only going to be as flawless as your skin. And I do find that, to cover up the skin condition.. more makeup is applied, and, within a couple hours you can see it's starting to flake… and crack on top of the skin. And generally, that's because there was not enough care taken in the skincare regime or the prep that was done before the application of makeup.
So yeah… I mean, like, if someone's… skin condition was really bad, I'd tell them…. I'd tell them their skin is dehydrated and what I'm going to do to bring some hydration back. For the receiving person that… can probably be quite, um… maybe offensive? But hopefully I'd built a rapport and gained their trust for us to speak more openly and honestly.
How are you juggling your busy entrepreneurial schedule with motherhood/family responsibilities
It's literally juggling.
How I'm juggling? Well, I'm sitting here today with… 1, 2, 3, 4, 5, 6, 7… Ten million things on my list. They're all different things to support each other, but they're all different things. It's like, organizing 4 different events, and each event… they're at 4 different stages, and then there's the kids…
So it is, literally, juggling. All the time… to keep one foot in front of the other. But really… the only way I'm getting through this is with the support of my family.
With… just the lifestyle I live, just getting up and going and travelling, and like… last minute bookings, my family having to adjust to it… all of that stuff. If it wasn't for them, I probably wouldn't be in the… comfortable position to go knowing that my family is okay.
The other thing that's helped throughout the whole year after resigning from my job, I've [been a part of] a lot of different opportunities, and I've met different people and learned different skills… so all those things I've learned, I'm… implementing on my own. I've had mentors… all those things help me juggle. If I hadn't learnt those things it would be even more difficult for me to be running 10 million things at one time.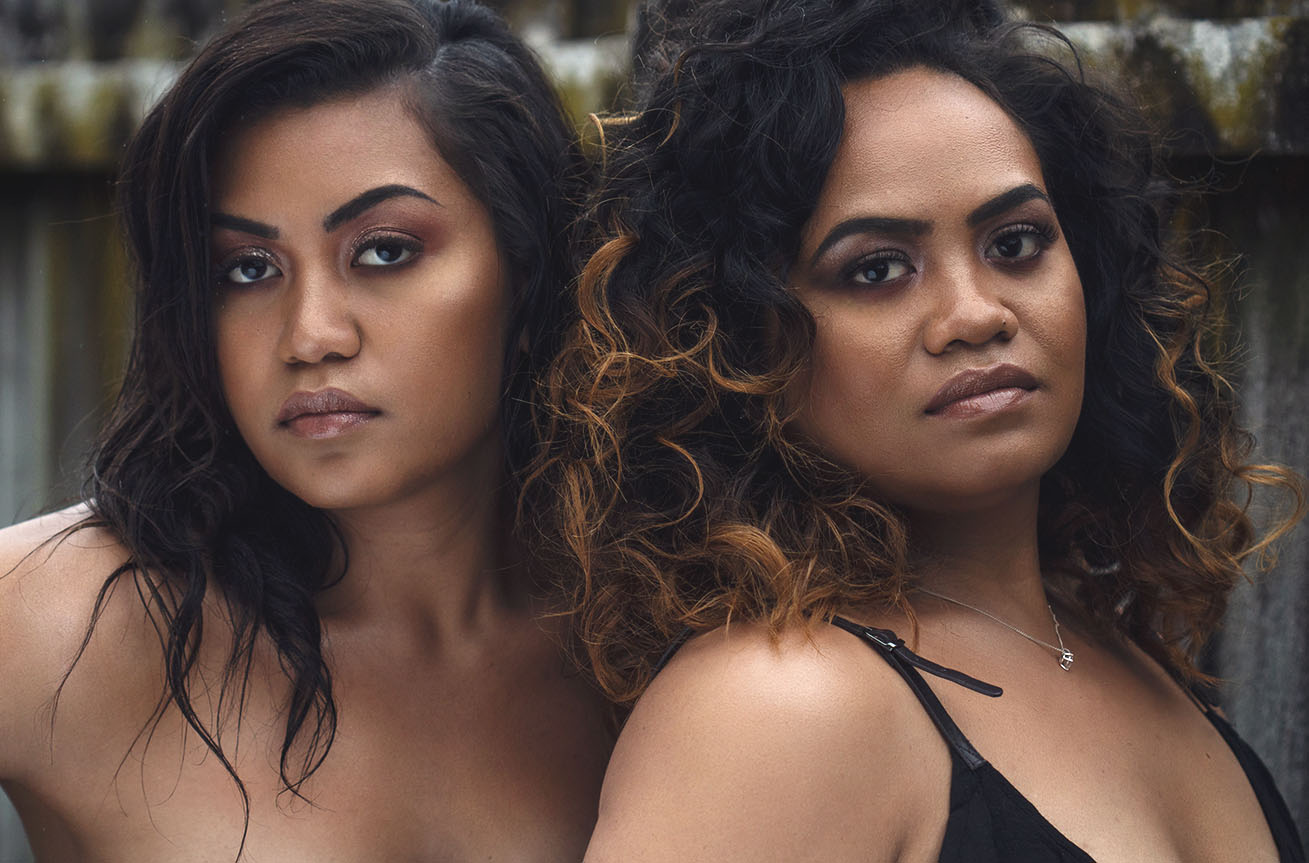 What's something you're most proud of about your husband and children?
I'm proud of how well they hold everything down at home. I'm a bit of a complainer at home. I say, 'bit', but I probably should omit the 'bit' and just say 'complainer.
Like there's always something… I'll go away for, I don't know, a month.. and I come back and I'm still complaining, and yet everyone is so happy. I look at the kids, and they're so happy. So yeah, I would say that's what I'm most proud of… they're still so grounded.
My children are so grounded, and a lot of that is thanks to Mike. He works full time as well… he's like a single dad, pretty much.
And then there's my eldest daughter, Tiare, who's very levelheaded and well grounded in herself, as well…. She's got this sense of [assurance] in who she is and what her morals and her goals are. I was totally opposite to her as a teenager.
With… her support, with Mike, helping to take care of the home and the two little kids, then… when I come home, I feel relaxed. They have things ready when I come home… but yeah. That's what I'm most proud of.
Since you launched your business, which accomplishments are you most excited about?
Probably the first one is really getting out there and put myself out there, and trying to put aside my insecurities in developing a brand that is for Pasifika People, that will also complement Pasifika people's skin and their skin tone… For me, that took a lot of courage to… put myself out there so publicly, with me being worried about… all the judgmental things that I think people are saying or laughing about… just all that stuff.
The second thing is partnering with different businesses… so I've partnered with Skindinavia… that was huge for me! That's just like partnering with a celebrity to me. They're the biggest prep and setting makeup spray brand in the world, and being the only… official stockist to supply the Pacific, that's a huge huge accomplishment. I've been using their products since I started, all my favourite makeup artists – all the veterans in the industry – have been using their products for years, so that's huge.
The other huge thing is… being a part of Pasifika Australia, who is the overall umbrella for Pacific Business Association in Australia. Just being a part of that team and inspiring and encouraging Pasifika entrepreneurs… that's huge for me as well. I'll be speaking at their launch event in October – I'm a guest speaker there, so that's huge!
The next exciting part for me is creating a community for Pasifika Beauty Creatives. I've just set up a community group [on Facebook] for all Pasifika beauty creatives to come together. It's a support group, a collaboration group, a sharing group – you know, share good stories, share what you've accomplished in your business, highlights and low lights.
The beauty industry is a very, very, competitive industry, and… I'm going to speak honestly… I've found it [to be] catty. They say they're there to support you, but there's a clique. And if you're not in that clique, you're not it. You see it, you get given the eye, you feel it, and somehow, you need to work around it. The industry is so small that everyone knows everyone, and you know, [if] there's one… bad review… that's it. It's out everywhere… it's very easy to have your name and your brand tarnished.
So yeah, it's a very competitive industry, and competitive is good, you know, it keeps you on your toes, but… it's not the type of support network I want to provide our Pasifika people… The beauty industry is already dominated by… European countries, and I feel like our Pasifika people don't have a place or a brand that they can identify with, which is why I've started my brand Konimaq. I want it to be… for Pasifika people. I want to collaborate with Pasifika Creatives to create a more amazing product.
I want to create a support group… [that's] a real support group. It's not about, you know… fake support, or anything. [She laughs.] It's a real support group where we can come together, share together, be honest together, share business tips within the industry and be a home for Pasifika Beauty Creatives.
That is something huge that I'm really excited about setting up, that I'll be launching soon.
Taking it back to your cultural heritage, what is your favourite Cook Island dish, and why?
Pawpaw & Powder Milk
Cut a pawpaw in half length-wise
Cut off the end bulb-looking part (too much sap)
Remove the seeds by scooping them out with a spoon
Sprinkle a generous amount of powder on top of the pawpaw-half
Grab your spoon and dig in!
This is one of my favourite things to eat while in Raro. I can eat it every day and never get sick of it. It has a sweet, creamy yet refreshing taste that's even better when eaten with a crispy French stick.
My life's purpose
If the world ended tomorrow and I could choose only 3 achievements to define my entire life, they would be:
Friendships
Family
Entrepreneurship
And to wrap things up, what are your hopes for the future of the People of Oceania?
That no matter where we live around the world, our Pasifika people will feel a sense of identity, [a connection] to their culture, and have a community where our culture is supported, celebrated and shared.
~ * ~
Connect with Koni:
https://www.facebook.com/konimaq/
https://www.instagram.com/konimaq/
www.konimaq.com | #konimaq, #pasifikacreatives
~ * ~