In early June this year, the Balmoral Seventh Day Adventist school in Auckland celebrated Pasifika night by hosting an auction of artwork. One young artist's painting caught our eye and we posted it on the Manaui Facebook page – to overwhelming response.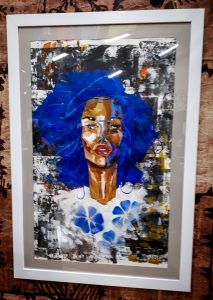 I'm actually not surprised.
Many artists devote years of dedicated practice to develop skills like these… and then when you learn that Dyralle Tamatoa Auora is only 12 years old (exclamation point!) you have to wonder:
First: How does a 12-year-old make such grown up decisions about theme, color, texture, contour etc. in his paintings? and…
Second: What kind of home does this boy come from? It's one thing to learn the process of painting, but another thing for someone so young to be so confident in his artwork.
His parents are obviously doing something right.
So we sat down with Toa (that's the name the artist prefers) and both his parents to find out what's going on here.
The Parents
Toa's mum is Fili and his dad is Ern.
Fili was born in Samoa and moved to New Zealand to study Business Management. She got her degree from Unitec, where she ('unfortunately', she says) met Ernest. She's been a full time mum for the past 11 years, but prior to having her 3 children, she was a model (she laughs).
Ern was in born in Pukapuka (in the Northern Cook Islands) and migrated to New Zealand in 1983. In the early 2000s he gained a bachelor's degree in product design then worked in the industry for several years. He's been drawing since he was in nappies and realized in primary school how much he likes art. Over the years he's also freelanced as a graphic designer on the side and held exhibitions for his artwork. Ern is currently in his first year of a master's programme in architecture.
And how do they feel about all the attention their son is getting for his artwork?
Fili: Overwhelmed!
Ern: Happy for the boy – fist pump!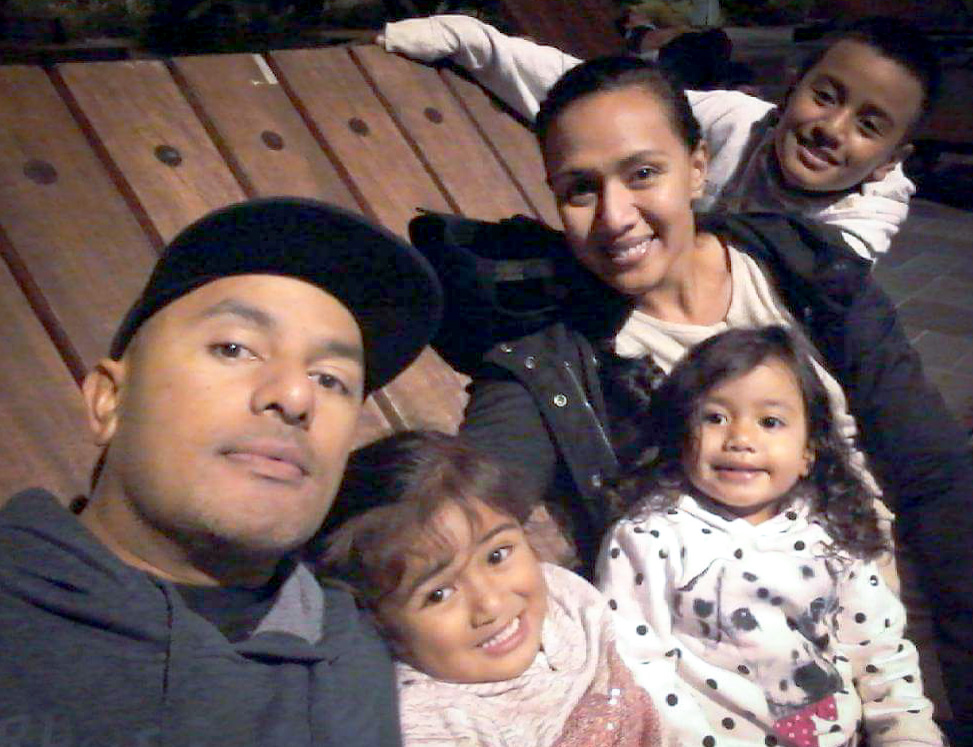 Here's how the rest of our chat with Toa's parents went:
How did you know Toa was interested in the creative arts? How old was he at the time?
Ern and Fili: From about 3-years-old he had a unique way of holding a pen. When he was 5, his teacher would try to correct his pen-holding technique, but he refused to change. To this day, he holds the pen the same way. We remember he never drew stick figures. His drawings were always 2D and detailed.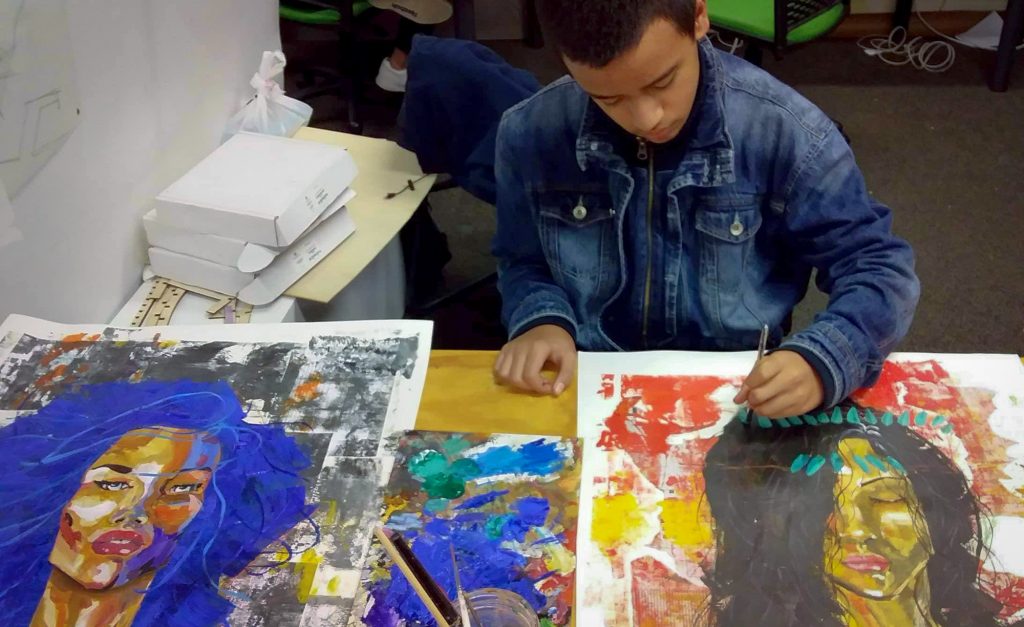 What did you do to help him develop these skills?
Ern: Kids need something to do – most of the time, there was no Internet [at home], but he was never without paper and pen. We made sure he had heaps of paper and boxes lying around, and we allowed him to get creative and just make lots of rubbish. It's only paper – we can always throw it away. [Also] over the years we've spent thousands of dollars on Lego [for him to play with].
Toa always saw me at work – I always showed him the designs I was working on. He was surrounded at home by creativity and design.
How much time does Toa spend working on his art?
Ern: The two things he loves to do in his spare time is reading and drawing. He's a bookworm.
Fili: We've never had a TV at home. Toa has no Internet access, no gaming console… and he's got no ears (laughs).
Ern: The reason Toa is so skilled is old fashioned discipline (laughs).
Do his siblings also show interest in the creative arts?
Fili: I think these two (Toa's younger sisters) will be better because all they do is color. They always have paper everywhere, and when we go out to buy toys, they prefer art supplies.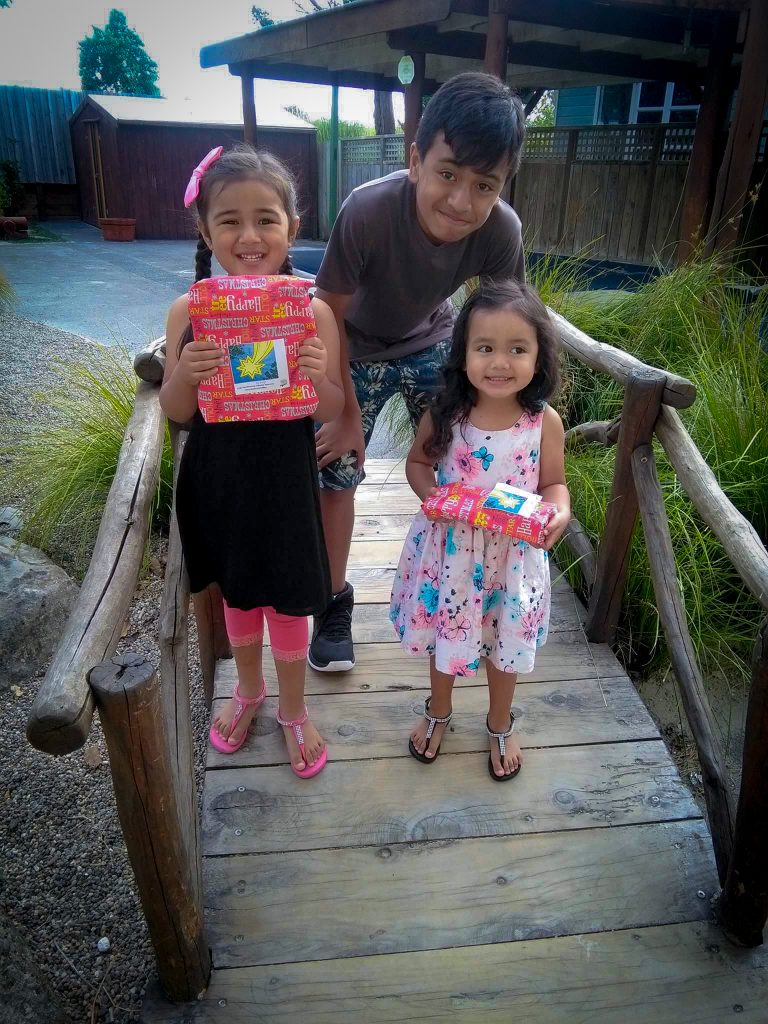 What can other parents do to identify and encourage talents in their own children?
Ern: Take away their electronic gadgets, have affordable art supplies at home – whether it's boxes from the supermarket, recycled paper from work, homemade playdough or a small kit of Legos – toys that help them develop their hand-eye coordination.
Allow them to make a mess, especially if it's helping them to learn. There are two types of mess – learning and creative mess, and the kind of mess you cause by running inside with muddy shoes. Understand the difference and keep them separate. With creative mess, it's only paper anyway – you can throw it away.
At the end of the day, if the kids have no gadgets distracting them, they only have two options: be creative inside or go outside and play.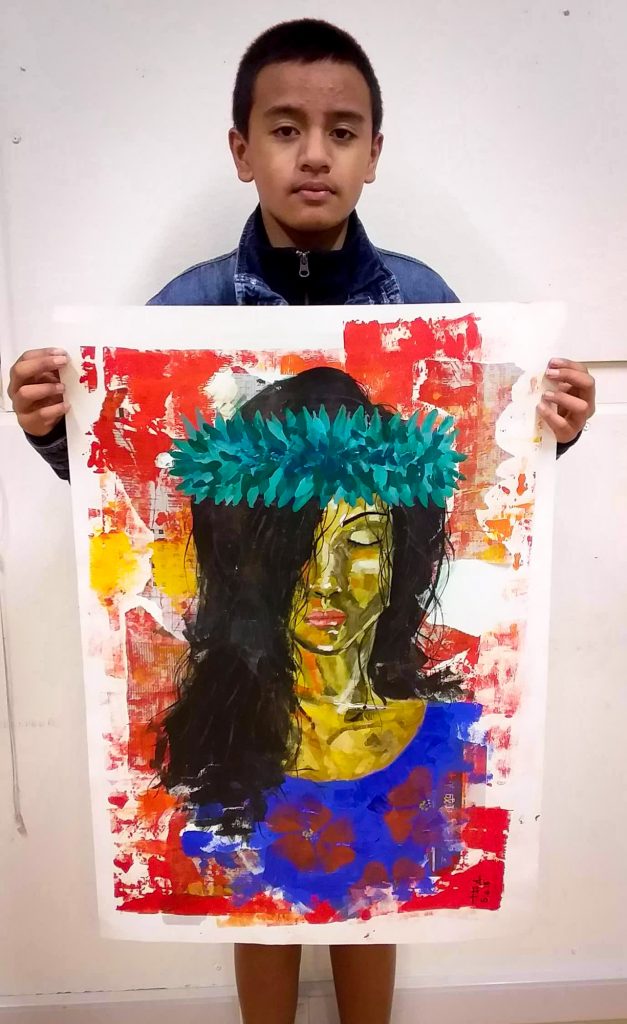 The young artist, Toa
We couldn't have an interview about Toa without talking to the young man himself. Here's what he had to say:
Why do you enjoy painting?
Toa: It's new for me, but it's fun because I get to explore colors and new techniques.
What are your favourite images (themes) to paint?
Toa: I like to draw dragons of a more realistic style.
How do you choose which colours to use, for example, to make up a person's face?
Toa: Mix a few colors and if it looks good just do it.
How did you get so good at art?
Toa: Practice. I always take a sketchbook and a few pens, and steal my dad's [pens] – I nearly got a hiding for that one (laughs).
I watch Lethal Chris on YouTube on my mum's phone – when she has data (laughs). He's an artist of fantasy drawings and comics.
What do you think you will do with art in the future?
Toa: Paint more pieces to sell and do a mini exhibition to buy more supplies
====================================================================
With reporting by Koni Rairoa. To learn more about Dyralle Tamatoa Auora or where you can see more of his art, please contact Koni Rairoa.